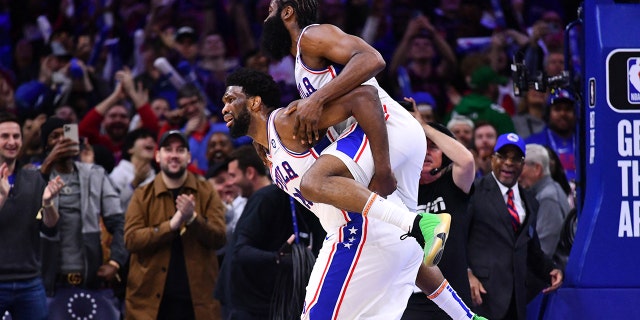 NBA fans watching Saturday night's game between the Philadelphia 76ers and the Denver Nuggets must have been wondering what James Harden was doing in the third quarter.
With less than 2 minutes to go in the quarter, Harden was set to come back into the game after taking a breather. However, he forgot to check in before he entered the game, leaving the 76ers with four men on the floor. While on the bench, he tried to sneak onto the court in the middle of a play.
CLICK HERE FOR MORE SPORTS COVERAGE ON FOXNEWS.COM
He got hit with the ball and received a technical foul for the strange play.
Philadelphia was down 99-84 at the time, but a strong fourth quarter helped the 76ers get back into the game and eventually pull off the victory, 126-119.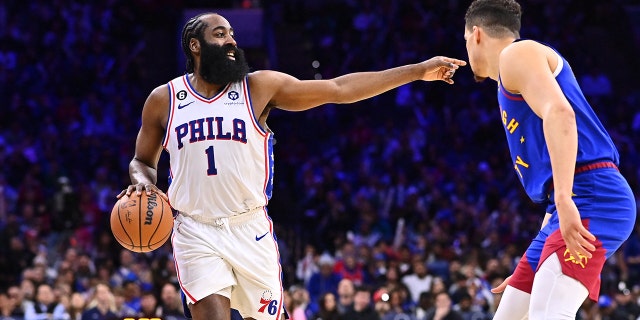 "lil miscommunication, we got the W though," Harden tweeted after the game.
LEBRON JAMES ASTONISHED OVER MISSED FOUL CALL IN LAKERS' LOSS: 'I DON'T UNDERSTAND WHAT WE'RE DOING'
Harden finished with 17 points, 13 assists and four rebounds in the win. Tobias Harris scored all of his 14 points in the second half after he was stymied by the Nuggets' defense.
"We were able to figure some things out and get some stops," Harris said. "Guys stepping up and making shots was huge for us to cut the deficit in the fourth quarter to try and make something happen."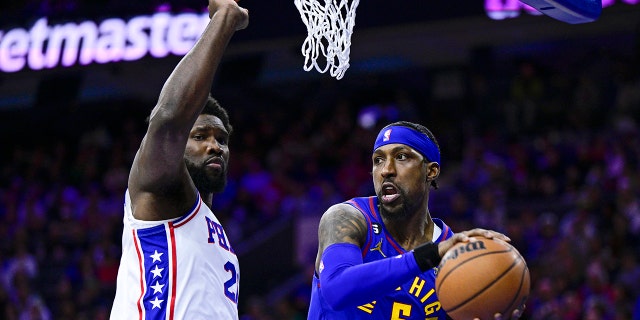 CLICK HERE TO GET THE FOX NEWS APP
Sixers superstar Joel Embiid added 47 points and 18 rebounds.
The Associated Press contributed to this report.