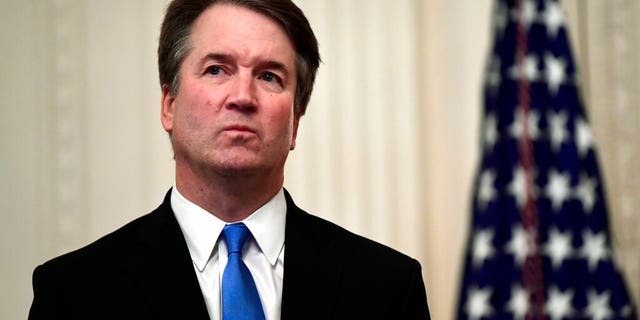 An armed man was arrested near the Maryland home of Supreme Court Justice Brett Kavanaugh Wednesday morning, law enforcement sources confirmed to Fox News.
The suspect, 26-year-old Nicholas John Roske of Simi Valley, California, was carrying a gun, knife and pepper spray when arrested and had made violent threats against Kavanaugh, sources said.
Roske was picked up on a nearby street after calling police on 911 to report himself. He did not get to the Kavanaugh home. 
Roske told officers on the scene near the Kavanaugh home he was wanted to kill the justice, according to sources. He is scheduled to have a first appearance in Maryland federal court later Wednesday.
SUPREME COURT DOESN'T RULE ON CASE THAT COULD OVERTURN ROE V. WADE, EXTENDING WAIT FOR BLOCKBUSTER DECISION 
U.S. Marshals and the Montgomery County Police Department are handling the investigation.
U.S. Attorney General Merrick Garland addressed the incident at a press conference previously planned to provide an update on the federal investigation into the Uvalde, Texas, elementary school shooting. 
"This kind of behavior, it's obviously behavior that we will not tolerate," Garland said. "Threats of violence and actual violence against the justices of course strike at the heart of our democracy. We will do everything we can to prevent them and hold people who do them accountable."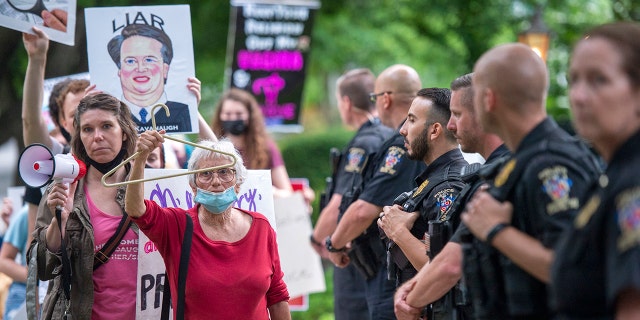 Garland said that he accelerated the protection of all the justices residences 24/7 and met with the marshal of the court last month. He said he also convened a meeting with the marshal, as well as with the deputy FBI director, the U.S. Marshal Service and with the Justice Department's own law enforcement prosecutors "to ensure every data protection available." 
"Just yesterday, I met with Judge Salas and Judge Sullivan, the Judicial Security Committee as a condition and assured them of our complete support for their efforts with respect to traditional security," he said. 
"At approximately 1:50 a.m. today, a man was arrested near Justice Kavanaugh's residence," Patricia McCabe, spokeswoman for the Supreme Court, said in a statement to Fox News. "The man was armed and made threats against Justice Kavanaugh. He was transported to Montgomery County Police 2nd District."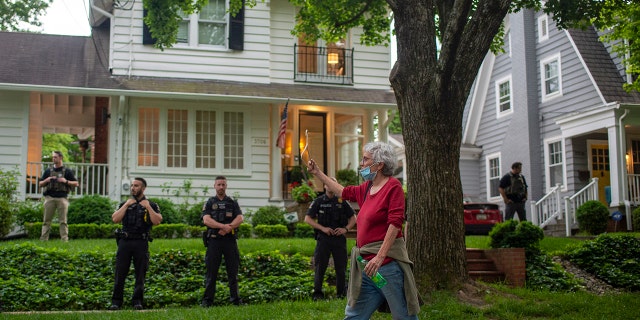 The arrest came hours before the Supreme Court revealed Wednesday that it has not ruled in the case Dobbs v. Jackson Women's Health Organization, prolonging the wait for its opinion which is expected to overturn Roe v. Wade, the landmark 1973 ruling that guaranteed a woman's right to an abortion.
The Department of Homeland Security issued a new bulletin Tuesday warning of a "heightened threat environment" over the next several months as they monitor both risks of domestic terrorism and foreign adversaries looking to sow U.S. societal division and inspire violence. 
CLICK HERE TO GET THE FOX S APP
While citing other recent major events, including mass shootings in Uvalde, Texas, and Buffalo, New York, the DHS update reiterated from its previous bulletin that individuals both for and against abortion online have advocated for violence against government, religious and reproductive health care personnel and facilities in response to the high-profile U.S. Supreme Court case.