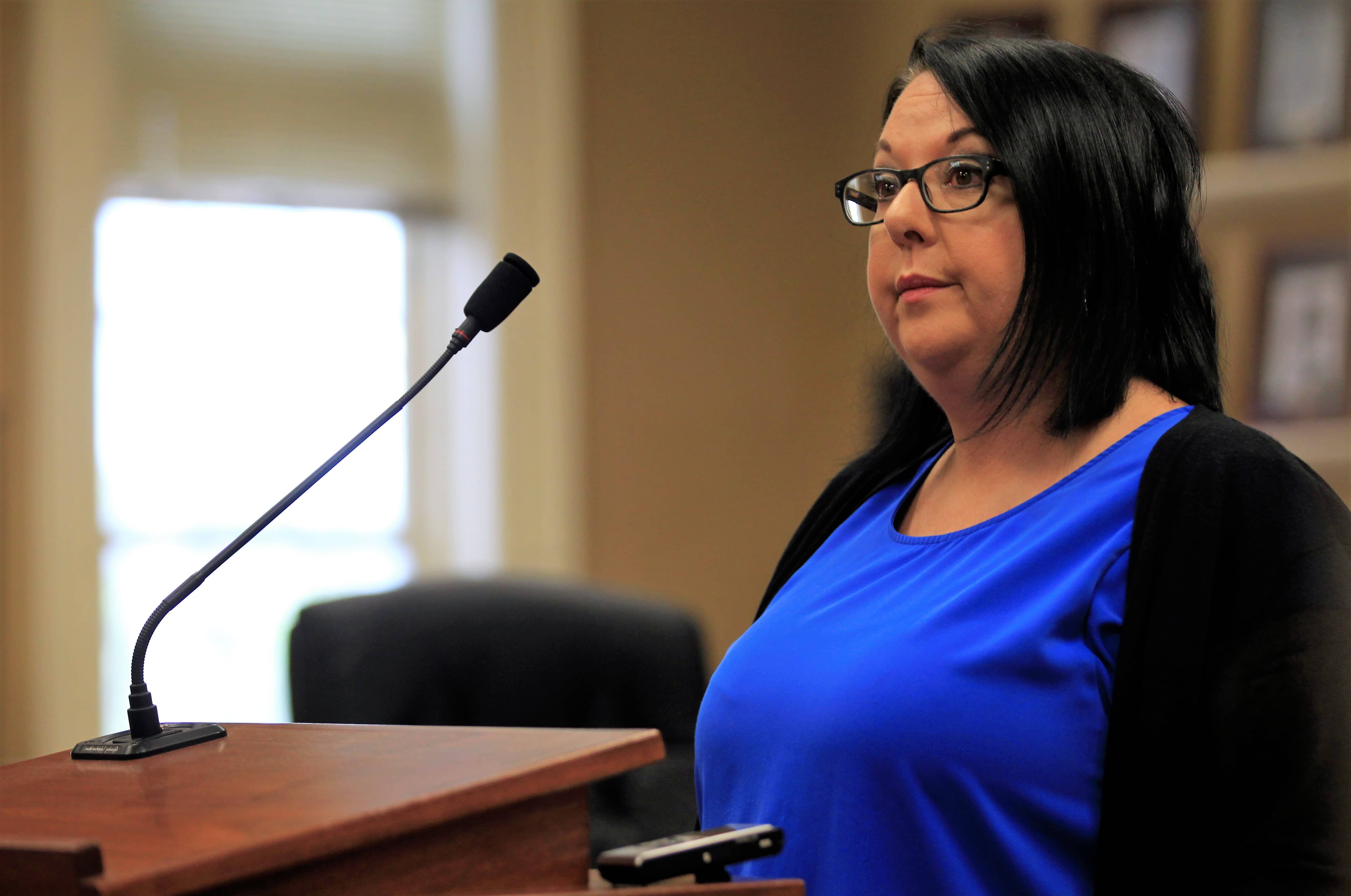 Following a Friday morning, one-hour special-called Board of Elections discussion, the Christian County Fiscal Court unanimously approved the increase of poll-worker pay from $200 a day to $300 a day with a $10 clean-up stipend and mileage — and then tabled a motion for the purchase of more voting machines, contingent on any actions taken at the next Board of Elections meeting set for August 18.
As the score stands now, Christian County's November election will have 13 locations and 45 voting machines in use. This is up from the eight locations used in the May primary, and includes centers at the Courthouse, the Senior Center, the Bruce, Walnut Street, Indian Hills, Crofton, Sinking Fork, Pembroke, South Christian, Oak Grove, Concord, New Barren and New Palestine.
In what was a passionate, provocative, political parlay, tensions resided on a multitude of fronts: the need for more voting centers in Kentucky's third-largest county, the need for improved communication from the Board of Elections to its citizens, the consistent search for poll workers, and a perception that County Clerk hopeful and longtime Elections Coordinator Melinda Humphries was stymied in this process.
With 20-plus years of experience and more that 30 elections to her name, Humphries spoke for herself. She said no one could argue that the November 2020 elections were a great success for both parties, and that voters had a multitude of options in 2022: including ballots by mail, six days of in-house voting prior to early voting, three days of early voting, and the eight locations.
Jason Newby, who sits on the Board of Elections, said efforts have already been in motion to rectify May's mistakes — which will likely include not only a further expansion of voting centers, but a mailer for registered voters clarifying voting locations.
David Carroll, technical services coordinator for Community & Development Services, spoke on behalf of poll workers and neither political party. He also crafted maps showing the 5-mile radius for county polling locations and a 3-mile radius for city polling locations, pinpointing constituents were pretty well covered with an expansion to 13 centers.
Carroll has been a poll worker for 20-plus years, and said voting centers were easier — especially with the growing difficulty of finding election officers.
County Clerk Mike Kem said "the buck stops here," and that his office "did a very poor job" in the May primary.
A number of community members spoke their minds on these issues.
Rachel McCubbin, deputy state director for Sen. Rand Paul and Hopkinsville resident, said voting centers were fiscally responsible, as it was a challenge to find four poll workers per voting station.
Bianca Crockam, a District 9 candidate, said there was a need for more polling places in Hopkinsville — particularly on the east side.
Speaking for the fiscal court, Judge-Executive Steve Tribble said the county would certainly help with expanding voting centers in the community, and suggested three locations on the east side of Hopkinsville.
Solid Waste Enforcement Officer Jim Fleming said, in his opinion, better efforts could've been exerted to inform county residents of polling locations.
Mark Graham, who was a key centerpiece in the Ward 7/Ward 8 lawsuit with Doug Wilcox, said Kem was at fault for the May primary conflict.
District 4 resident Paula Turner said she liked the voting centers and that people would "do what they really wanted to do" when it came to voting, but also noted that Humphries should be able to do her job, and that Jim Gardner had to be removed from the Board of Elections.
George Barnett, running for Third District magistrate, read a letter from the Christian County Republican Party lauding the 2020 general election efforts. He also said two things need to happen in the coming months: reinstate Humphries as election coordinator, and also iterated that Gardner be removed from the Board of Elections.
Brandon Garnett applauded Humphries' efforts over the last two decades, saying she had done a "phenomenal" job of handling the county's business fairly. But, she didn't need to be involved in 2022 proceedings since she is running for county clerk, and he was surprised there wasn't a better backup plan in her absence.
Jennifer Nichols, who's been next to Humphries over the years at the clerk's office, took particular offense to Garnett's remarks.
Walter Cummings, county treasurer also running for county clerk, followed with his own defense.
Melissa Lynch, director of the Oak Grove Community Center, said she was pleased to hear that the voting center there would likely be moved from Valor Hall to her location, but she found it strange Oak Grove — the county's second-largest city — didn't have a second voting spot.
The Board of Elections would've actually acted on that relocation suggestion Friday. But Jennifer Brown, of the Hopkinsville Chronicle, brought to light that Friday's meeting was impromptu — with no written notice, nor an agenda, made available to the public. And Facebook didn't count, meaning no actions could legally be taken.
During the ensuing fiscal court meeting, Magistrate Jerry Gilliam noted that while he was in favor of expanded voting centers — just as the entire court was this past Tuesday — he didn't want a blank check written for new voting machines. A Harp Enterprises Inc. quote for 35 machines was returned this week for more than $221,000.
Fiscal Court next meets August 23.
Full Board Of Elections Discussion
Christian County BOE, Fiscal Court 2022