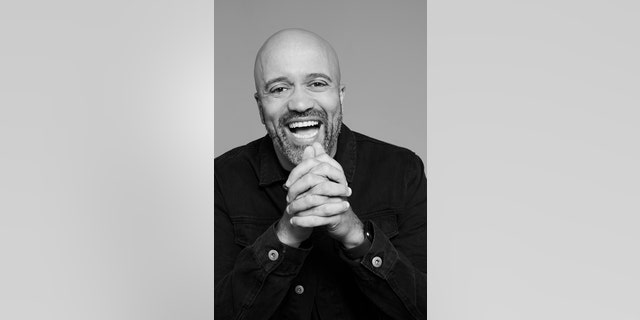 Carlos Whittaker, the Nashville-based author of a new book, "How to Human: Three Ways to Share Life Beyond What Distracts, Divides, and Disconnects Us," has a mission.
The goal of the popular author, speaker and storyteller is to bring people together — and to help others break out of "the bubble" of their individual lives in very hard times and start reaching out to other human beings again.
He believes, as he writes in the book, that "we were created to instinctively band together and reach out for the betterment of one another." 
FACEBOOK COMMUNITY RUSHES TO AID GEORGIA BOY WHO WAS MAULED BY THREE PIT BULLS
He references how the year of 2020 "was a year in which a perfect storm of politics, pandemic, protests and more showed us the ugly side of humanity." 
Yet "every single human being," he says, "has [a] desire to help" others.
In a tough world filled with crime, despair, loneliness and division, Fox News Digital posed three questions to the author. 
Here are his responses, followed by an exclusive excerpt from the new book.
Main goal of the book
Fox News Digital: Why did you write your book "How to Human" — what is your main goal for it?
Carlos Whittaker: I feel like this book was written for such a time as this. 
HOLOCAUST SURVIVOR IS FINALLY REUNITED WITH THE FAMILY THAT SAVED HIS LIFE
In a season where people are more connected than we have ever been, data shows that we are also lonelier and more divided than we have ever been.  
I wrote this book as a reminder to us all that we have a human reflex inside of us that is a reflex of unity and empathy. 
We don't have to agree on the hot topics to live a full and breath-giving life together. It's not only possible — it's essential.   
One key message
Fox News Digital: What does this book mean to you? 
This book means so much to me! I've curated over 250,000 humans on what I call my Instafamilia [his Instagram account] who all vote differently, worship differently and live differently — and I watch them live the message of this book out on a daily basis. 
It's a message of coming together to be human, see humans and free humans. 
So many of the stories are about how they have sacrificed their comfort in order to come to the rescue of another human. 
As much as social media can be bad, I show in the book how it literally can give life to someone. 
Why connection matters
Fox News Digital: How important is it to stop judging people today and instead connect with people?
Whittaker: It's more important than it has ever been. 
"We need to turn our hearts toward each other."
With so much content scrolling past our eyes every day trying to convince us to stay in our bubbles and not associate with people that don't look like us, think like us, or even vote like us, it's time for us to stop standing on issues and start walking with people. 
REDDIT POSTER SAYS RECENT 'STRUGGLES' PROMPTED DAD TO SAY 'LOVE YOU' MORE — IT 'MEANS SO MUCH' 
This doesn't mean we have to change our minds or turn our backs on our beliefs. 
It simply means we see their eyes and turn our hearts toward each other.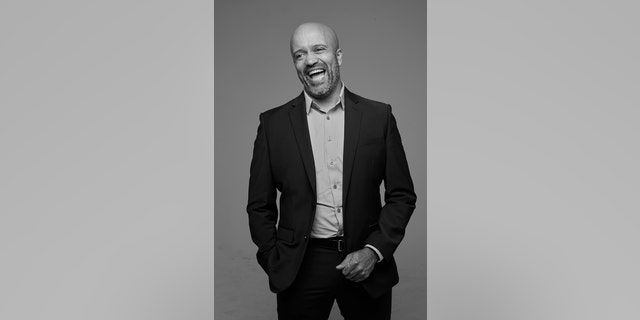 "How to Human" isn't a bumper sticker. 
It's difficult to live out — and I'm hopeful I can help some people find their way back.
Exclusive excerpt from 'How to Human' reveals his daughter's fight for life — and how others helped
Carlos Whittaker in "How to Human": My dad used to tell me an analogy about a ship. 
If you draw a straight line from the tip of a ship and it continues — going straight — for 1,000 miles, it will end up in the place to which it is pointing. 
But if that boat moves by only one tiny degree, for a few days of travel it may seem like that the ship is still heading to the original target — yet that one degree of change will eventually mean the ship misses the original destination by more than 16 miles on a 960-mile journey. 
"How do we humans get back on course to being the kind of people who run together to help a stranger in need?"
That simple one-degree adjustment doesn't seem like a big deal, day after day.
But as those days slowly add up over weeks, you will arrive at a completely different destination than you originally planned. 
My question is simple: How do we humans get back on course to being the kind of people who run together to help a stranger in need? 
How do we reset our paths and find our way again after getting knocked from our original course?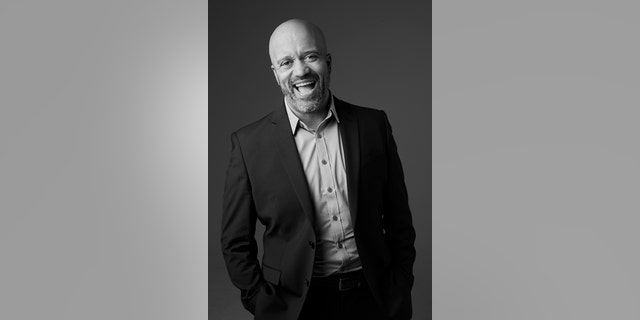 It starts with us. 
We each need to get back — individually — to who we were created to be. We need to return to the original design for who God made us to become. 
When that happens, something comes alive in each of us. Something wakes up.
Something that can join with the people around us to do in­credible, brave, exciting, kind and generous things — the kind of things that a world in pain and uncertainty needs. 
AFTER 14 FAILED ADOPTIONS, NORTH CAROLINA PUP WITH 'UNLUCKY' HISTORY GOES VIRAL, FINALLY FINDS A HOME
God created us to come alive in our original plan and de­sign. The spice of the Italian auntie. The peace of the Kenyan hunter. The sweetness of the southern grandma.
We all have God's creativity deep inside us, and I believe that the first step in learning how to human is to simply — be human.  
Become who you were created to be. And who were you created to be?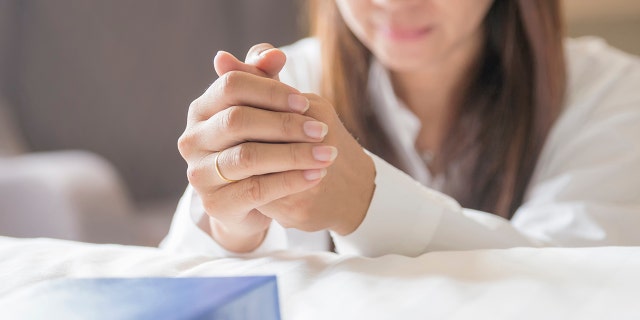 The answer, unfortunately, is often buried deep within — buried beneath years and years of trauma, trials and triggers. 
Maybe those years were good; maybe they were bad. 
Maybe they were even some of the best years of your life. 
BIBLE QUIZ! HOW MUCH DO YOU KNOW ABOUT THE BIBLE? TEST YOURSELF!
But the true you — the one to be unlocked — was around long before the world around you had any influence over your opinion of poli­cies, people and politics. 
That version of you existed long be­fore that scary or traumatic thing that happened to you happened. 
"I do know that people showed up every day to keep on praying. And isn't that a kind of miracle?"
That original version of you is what we are trying to recover and bring back to the surface. That version of you is the first step in remembering how to human. 
Maybe you're asking yourself, "Why is this so important?" 
PENNSYLVANIA COUPLE TRAVELING ALL OVER THE GLOBE SHARE AMAZING PHOTOS, STORIES FROM WORLD TRAVELS
It's important because the world has a way of knocking us off course. Somehow we get convinced that we need to change, pretend or become somebody other than our original selves, even if the alteration is subtle and small and changes us by only one degree. 
At the core of each one of us, compassion can out­weigh personal opinion. It's an internal, innate piece of who we are as humans. 
'Good example of this in practice'
Let me offer a good example of this in practice. 
In late 2019, my oldest daughter, Sohaila, became ill. 
Her ill­ness progressed and got worse over a few days, so much so that we ended up rushing her to Vanderbilt Chil­dren's Hospital in Nashville, where they found a mass in her chest and diagnosed her with lymphoma.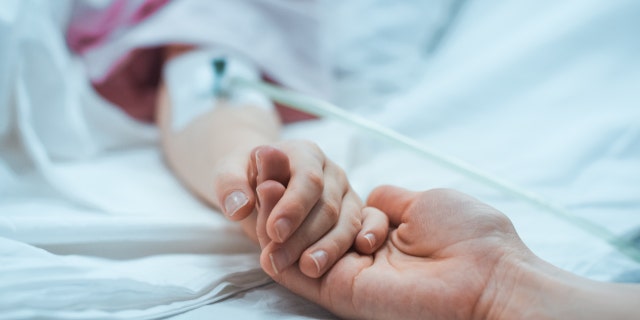 I could spend an entire book writing about those 21 days. They were filled with miracle after miracle. 
But what I remember most about those days is the army of people who showed up for us — not just in person but online — to pray. To lift our family in prayer. 
To intercede on behalf of my precious daughter. 
BIBLE VERSE OF THE WEEK: 'GOD IS WITH US IN THE BATTLE,' SAYS TEXAS FAITH LEADER 
Prayers were sent up, and I can tell you that healing and miracles were received.
When I let everyone on Instagram know that the doctors saw a mass in her chest and were check­ing us into the oncology floor to begin treatment the next day for lymphoma, I saw thousands of new people show up on my Instagram account to begin to pray. 
"Prayers were sent up, and I can tell you that healing and miracles were received."
I saw thousands of strang­ers become family. 
I saw them storm the gates of heaven on behalf of my baby girl. 
I saw people I didn't even know pray for miracles for our family. 
And miracles happened. 
NIXED YOUR NEW YEAR'S RESOLUTIONS ALREADY? THIS MOM MOVED PAST 'FAILURE,' FOUND JOY IN 'A POSITIVE PAST'
After a day of so of the prayers of many people, doctors discovered that the mass had air inside it. 
A team of doctors came in to tell us that they had never seen a cancerous mass with air in it. 
So right then and there — they changed the diagnosis to an infection. Miracle. 
On the flip side, I saw people pray for other miracles that did not occur. Like when everyone prayed for her pain to dis­sipate. Instead, her pain increased. I don't know how to make sense of all that. 
But I do know that people still showed up every day to keep on praying. And isn't that a kind of miracle? 
CLICK HERE TO SIGN UP FOR OUR LIFESTYLE NEWSLETTER
To be so kind and caring to a total stranger? They fell in love with my family, and we fell in love with them. They went to battle alongside us, and I'm forever grateful.
You know those friendships that are forged in a fire? 
This was one of those moments. 
CLICK HERE TO GET THE FOX NEWS APP
Excerpted from "How to Human: Three Ways to Share Life Beyond What Distracts, Divides, and Disconnects Us" by Carlos Whittaker. Copyright © 2023 by Carlos Enrique Whittaker. All rights reserved. No part of this excerpt may be reproduced or reprinted without permission in writing from the publisher. 
Carlos Whittaker is an author, speaker and storyteller who is bringing hope to humans all over the world. His latest book is "How to Human" (WaterBrook).