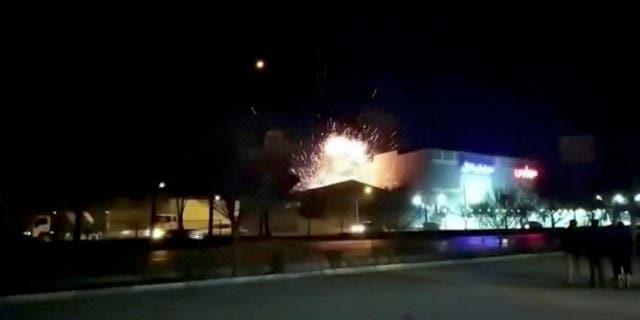 Iran on Thursday blamed Israel for a drone strike that hit a military factory near the city of Isfahan over the weekend and threatened revenge, saying it "reserves its legitimate and inherent right" to respond.
Reports surfaced earlier this week citing a U.S. official who attributed the attack to Israel, but Tehran's accusation could prolong what appears to have become a covert war between the Middle Eastern nations. 
"Early investigations suggest that the Israeli regime was responsible for this attempted act of aggression," Iranian Ambassador Amir Saeid Iravani said in a letter to the United Nations, though he did not cite the evidence Tehran has to back its accusations. 
IRAN, RUSSIA TO INTEGRATE BANKING SYSTEMS TO BYPASS WESTERN SANCTIONS
"The Islamic Republic of Iran reserves its legitimate and inherent right…to defend its national security and respond resolutely to any threats or wrongful actions by the Israeli regime, wherever and whenever deemed necessary," he added. 
Israel has previously levied attacks at Iran, focusing its efforts particularly on Iran's nuclear program following the collapse of the 2015 nuclear deal following the U.S.'s withdrawal in 2018.
Israel has not commented on the Saturday strike and details remain scarce, though according to the Iranian defense ministry three drones were levied at the military building before two of them were stopped. 
One drone struck the building causing "minor damage" to the roof and no casualties were reported. 
It is unclear what was produced or what the target was in the military factory.
Iravani said the attack "by the Zionist regime [Israel] goes against international law."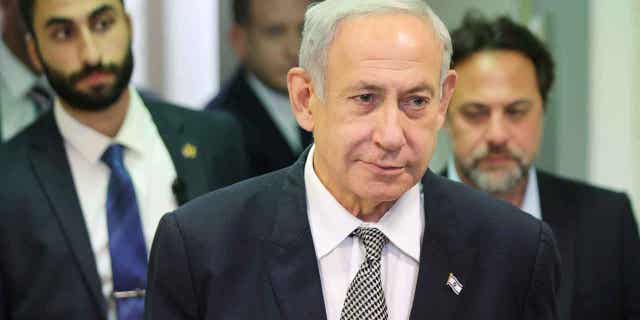 US FORCES INTERCEPT THOUSANDS OF ASSAULT RIFLES, AMMO, ANTI-TANK MISSILES FROM IRAN
Iranian media said the attack was carried out using "quadcopters equipped with bomblets," which are drones with four rotors and operated from a short distance using remote control.
In July, Iran claimed to have stopped a plot to target sensitive sites in Isfahan, alleging that a group of Kurdish forces exiled from Iran had been trained up by Israel's intelligence agency Mossad. 
Members of the group appeared on state television to confess to the allegations. But human rights groups countered these apparent confessions and pointed out that Iran has long used brut force to coerce similar public declarations.
Iran is believed to be developing its nuclear program despite international efforts to block Tehran, and on Wednesday the UN nuclear watchdog said an inspector found worrying signs of development at an underground facility in Fordo, roughly 125 miles south of Tehran.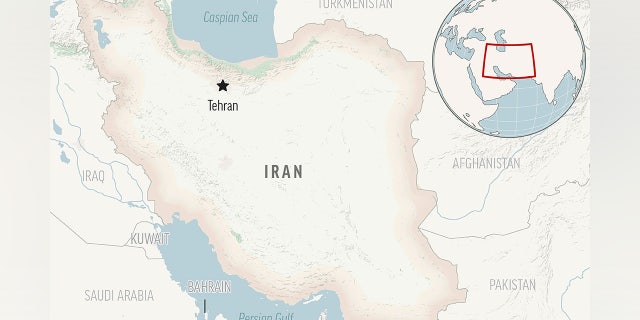 CLICK HERE TO GET THE FOX NEWS APP
The inspector reportedly found two cascades of advanced IR-6 centrifuges "interconnected in a way that was substantially different from the mode of operation declared by Iran to the Agency in November last year."
The International Atomic Energy Agency did not expand on what this finding could mean.
The Associated Press contributed to this report.