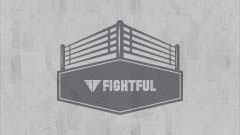 Matt Cardona wants Blake Christian out of the wrassling biz.
Game Changer Wrestling fans can expect the re-emergence of Matt Cardona in their promotion soon, as the star is set to return this Sunday at Day Two of Homecoming to renew his wedding vows with Chelsea Green. The last time Cardona appeared in the promotion was back in June, where Blake Christian practically jobbed him out at the Cage Of Survival event.
In a new interview with Comicbook, Cardona addressed his issues with Christian, unjustly accusing him of being unsafe worker.
"He's stiff. He's an unsafe worker. This is legit. This should make all the dirt sheets. This should be the clickbait headline. Blake Christian is stiff and unsafe, This guy legitimately tried to tear my bicep off of my bone. Unbelievable. He should be banned from the business for what he tried to do."
With Christian reportedly under contract with AEW/ROH, Cardona accused Christian of trying to duck him because he's ahead of schedule in his injury process.
"This is a GCW match all the way. He's begging Tony Khan for a job because he knows that I'm going to be back in the ring. He's scared of me, and I don't blame him. He almost ended my career, almost ended my life. And now I'm back ahead of schedule. Tony, please hire me. I don't want to work him. I get it because he knows I'm going to kick his f–king a–."
Cardona is officially set to return to the ring at the NWA 74 pay-per-view. To see the full lineup for the two night event, visit Fightful's events section.
Special thanks to Liam Crowley and Comicbook.com for the quotes.