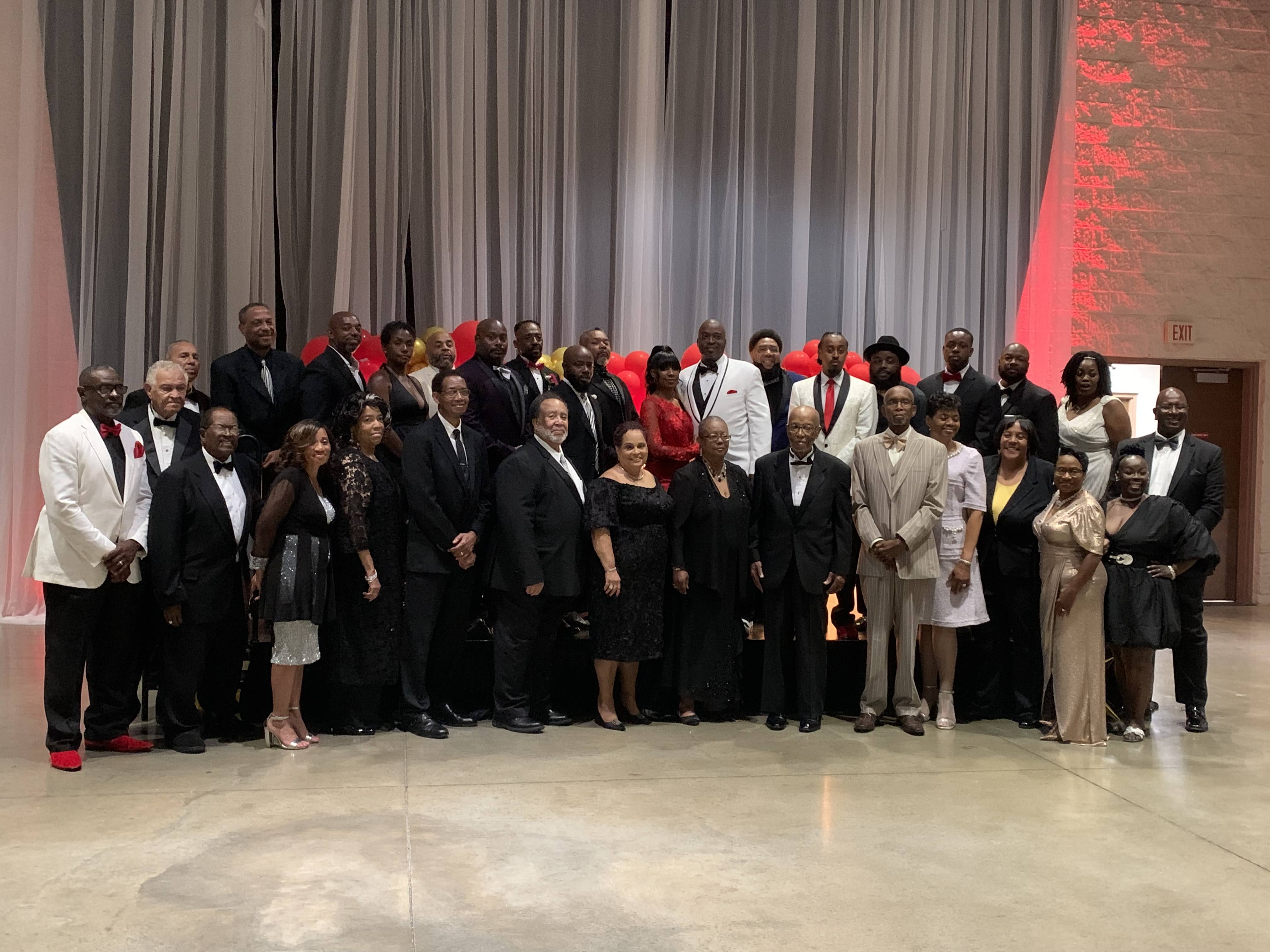 A Night with the Stars Saturday will provide dozens of boys the chance to experience new and life changing events. Men2Be hosted its 2nd Annual Gala at the Bruce with hundreds gathered to celebrate a successful second year. Among the attendees was Hopkinsville Police Chief Clayton Sumner, who says his first meeting with the group was positively unexpected.

click to download audio
Sumner adds the young men in the program are much like the Mighty Oak Tree proverb.

click to download audio
He strongly encouraged those in attendance to support the organization. The night featured a red carpet, a live band, and a silent auction. It also featured a man who is working to end generational poverty and create generational wealth. Eric Coleman says he started Eric D Coleman Finacial Group and Wealth Builders with that goal.

click to download audio
He and his group have lofty goals, which will change lives.

click to download audio
Wealth Builders is a partnership with Planters Bank to teach financial literacy focusing on real estate, stocks, and investing in businesses.
Men2Be awarded three Nydarian Bussell Humanitarian Scholarships to Deariel "DJ" Bailey, Aaron Cushenberry, and Mason Gamble. Vice Killebrew says the scholarships were opened to all students of the Christian County Public School System.

click to download audio
Bussell died at the age of 13 in a boat accident at LBL with his father Micheal in 2015.
The organization honored 20 Distinguished Workers – business and community leaders who have worked to improve the lives of children. The 2022 Class of Distinguished Workers was Bernard Standard, Chris Chambers, Cowan Brooks, Dr. Alyssa Young, Dr. Chester Crump, Dr. Felicia Kimbrough, Dr. Ralph Kimbrough, Eva Barnes, Evelyn Bell, Freddie Montgomery, James Victor, John Miller, Julius Catlett, Kenneth Bates, Levi Peterson, Mary Curlin, Jimmy Hightower, Robert Lewis, Ruth Lynch, and Trevor Hooks.