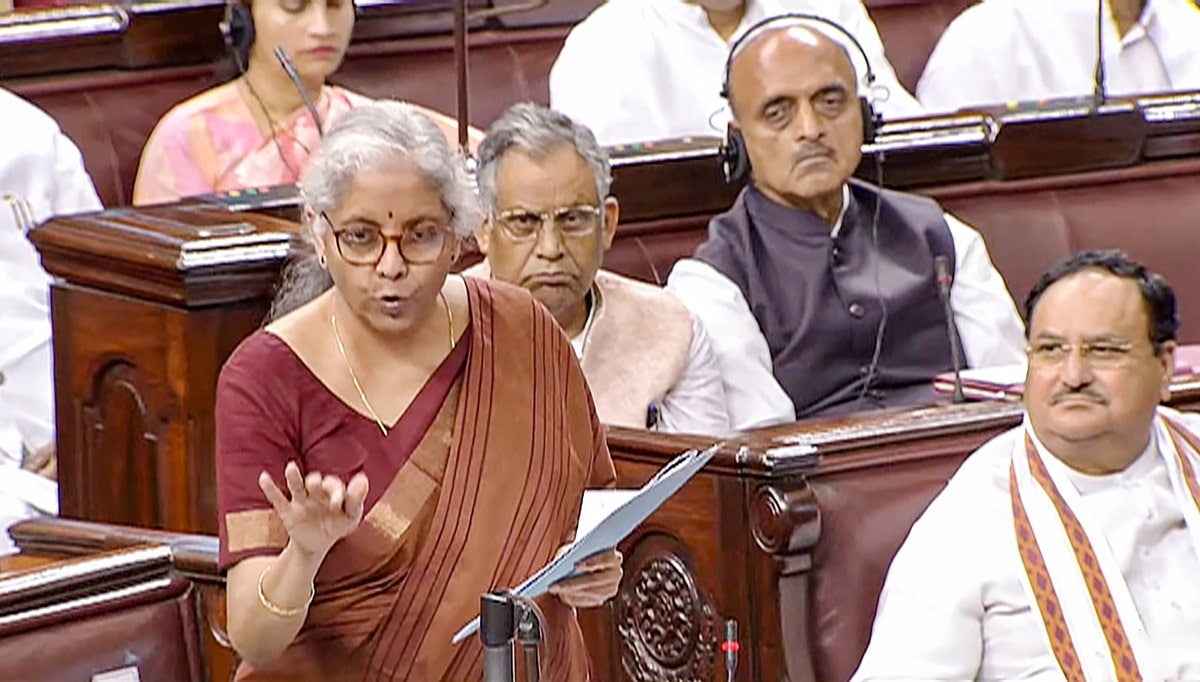 Union Finance Minister Nirmala Sitharaman speaks in Rajya Sabha on Tuesday. (PTI/Sansad TV)
The debate on the contentious issue of price rise finally began in Rajya Sabha Tuesday after a stormy fortnight that saw multiple MPs being suspended while demanding a debate on the topic.
As the Opposition sought accountability over the issue of price rise in essential commodities, the government cited global crises of Covid and the Russia-Ukraine conflict disrupting supply chains, and said every country has inflation problems.
The short-duration discussion began with BJP member Prakash Javadekar's address in which he said price rise hurts everyone and the Modi government is constantly working to check it.
Union Finance Minister Nirmala Sitharaman on Tuesday said prices of many essential items were higher before the introduction of Goods and Services Tax (GST) under the Narendra Modi government, which is "not in denial about price-rise".
But compared to the years under the Congress-led UPA's second term, prices of perishable commodities such as vegetables are lower due to joint efforts of the government and the Reserve Bank of India, Sitharaman said while replying to a discussion on price-rise in Rajya Sabha.