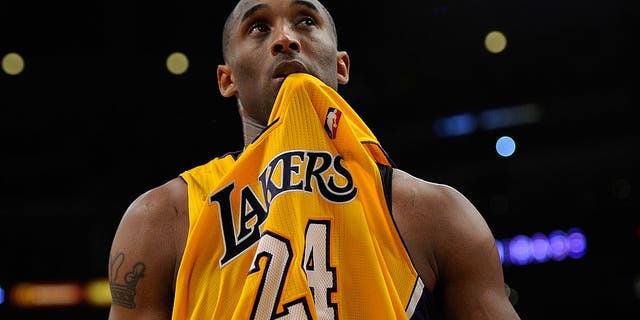 Thursday marks the three-year anniversary of the helicopter crash that killed Los Angeles Lakers legend Kobe Bryant, his 13-year-old daughter, Gianna, and seven others.
Bryant, nicknamed "Black Mamba," who was 41-years-old when he died, spent his entire 20-year NBA career in Los Angeles. 
An 18-time All-Star, 15-time all-NBA player and 5-time champion, Bryant was posthumously inducted into the Hall of Fame in 2021. 
Reactions from around the sports world came flooding in as tribute to the NBA great.
WARRIORS' BOB MYERS TIRED OF 'MAMBA MENTALITY,' SUGGESTS ATHLETES COME UP WITH SOMETHING ELSE
With a picture of a smiling Kobe and Gianna, the Lakers posted on Twitter, "Today and Forever."
Nice Kicks noted, "Jayson Tatum is wearing his Kobe Bryant Black Mamba-inspired Air Jordan 37 Low PE tonight for the anniversary of Kobe's passing."
NATALIA BRYANT, DAUGHTER OF THE LATE KOBE BRYANT, FILES RESTRAINING ORDER REQUEST AGAINST ALLEGED STALKER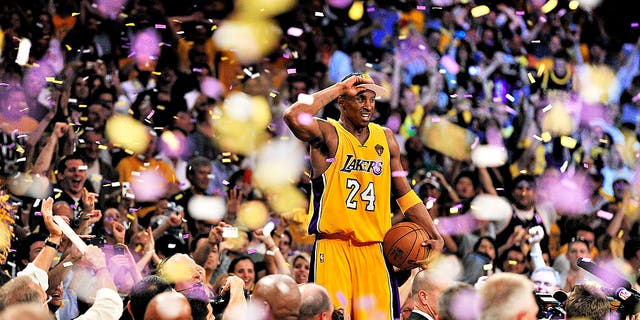 Daily Loud wrote, "On this day 3 years ago, we lost Kobe Bryant and GiGi Bryant. RIP."
With a video tribute to Bryant, Complex Spots posted, "Long live Kobe Bryant."
Aspen Sports & Society noted Kobe's passion for women in sports, "On the 3-year anniversary of Kobe Bryant's death, we remember Kobe's passion for helping kids access sports, especially girls like his daughter Gigi. "Women can make just as brilliant a crossover as a man can make."'
KOBE BRYANT'S TEAMMATE REVEALS HOW 'INTENSE' HIS MICHAEL JORDAN OBSESSION REALLY WAS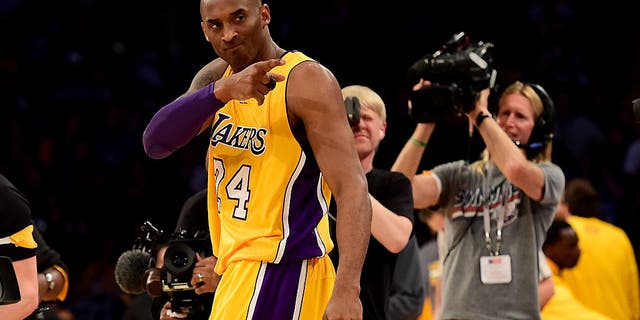 CLICK HERE TO GET THE FOX NEWS APP
Bryant is survived by wife Vanessa and their three daughters.
Along with Kobe and Gianna, other victims of the fatal crash in Calabasas, California, were Payton Chester, 13; Sarah Chester, 45; Alyssa Altobelli, 14; Keri Altobelli, 46; John Altobelli, 56; Christina Mauser, 38; and Ara Zobayan, 50.
The NBA has since named the All-Star Game MVP award after the man who first donned the #8 jersey before switching to #24.
Fox News' Andrew Mark Miller contributed to this report